that was me last night, never mind this morning.
after yesterday morning's mishap, the next job was to go walking with partner, who'd managed to get herself lost the day before as readers will recall.
I had to go as despite not having done the mapreading course, i can read a map (and also did the walk every year for 7 years when at school).
roseberry topping & captain cook's monument circular .... she's recceing this for a walk she's leading in 2 weeks, and put "gentle inclines" on her walk description ... WRONG. I knew that when i saw the description, but had forgotten how steep it was. 7 miles .. not the walk for a first walk for a couple of years when one's foot hasn't recovered from its fracture of 10 months ago...
so here is roseberry topping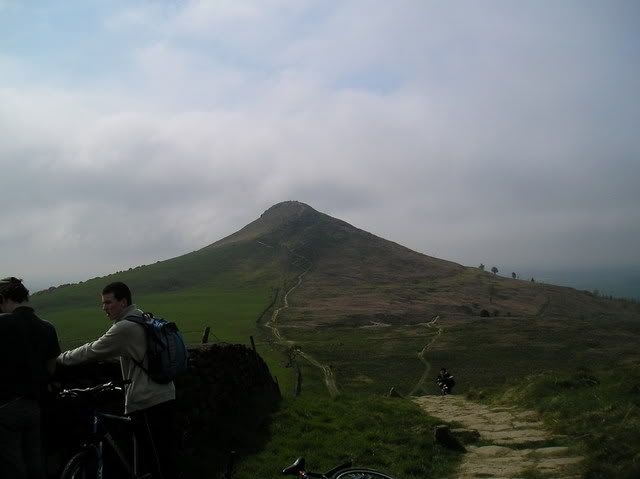 and here is Captain cook's from about 1/2 way between the two
and here is roseberry again, from cook's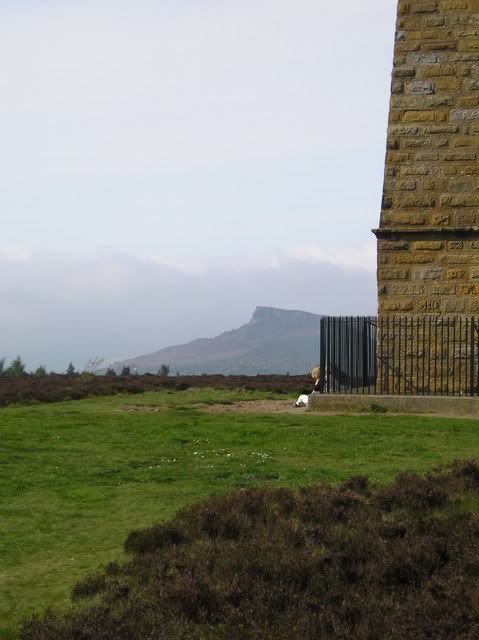 fantastic walk, but the path down from cook's had been blocked - looked like there's been a fire ... so we had to take another one whcih was horribly steep, and the path down from roseberry back to the carpark was a nightmare as well. I'd rashly put my ariat's on for support ... but the soles aren't grippy for that sort of steep!!!
If you think Roseberry reminds you of something - that's the matterhorn lookalike! the sheer drop was formed when part fell down in the 1920's.
and Captain cook's is so named as the monument is to Captain cook.
I went to school in the village below, the Friend's School Great ayton, now closed...and turned into posh houses (did a good job too, the old school is Grade 1 listed)
so I was still a bit stiff tonight and saw little point in inflicting myself on the molly moo... and of course we'd been pretty late last night as well, so stil had the jobs to do that didn't get done yesterday evening.
Will get on tomorrow night though, and see if we can get some sense out of her...